In the dynamic realm of frequent flyer programs, achieving Gold status is a highly coveted achievement for avid travelers. Virgin Australia's Velocity Frequent Flyer program offers an impressive array of benefits for those who attain this esteemed tier. From exclusive lounge access to priority services and bonus points, let's delve into the comprehensive guide that uncovers the pathway to Virgin Australia's Gold status and the lavish rewards that await.
1. Setting the Course for Virgin Australia Gold Frequent Flyer Status:
Ascending from Velocity Silver to the illustrious Gold status is a journey defined by accumulating 500 status credits within a 12-month timeframe. In addition to this, the qualification criteria mandates a minimum of four flights with a Virgin Australia VA flight number during the same year. This entry barrier ensures that Gold status remains a reflection of consistent loyalty and engagement with the airline.
2. The Art of Earning Status Credits and Eligible Flights:
Status credits, the bedrock of a frequent flyer's progression, can be earned through a strategic mix of flights. Every journey undertaken with Virgin Australia contributes to the status credit tally, as do voyages on partner airlines like Etihad Airways, Singapore Airlines, Hawaiian Airlines, United Airlines, and Qatar Airways. Whether you're jetting between domestic capitals or embarking on transcontinental odysseys, each mile traveled brings you closer to the coveted Gold tier.
3. Gilded Privileges: Lounge Access for Velocity Gold Members:
Gold frequent flyers are welcomed into a world of refined indulgence, with access to Virgin Australia's domestic lounges. A serene sanctuary awaits, where travelers can unwind before or after their VA flight, savoring the ambiance and hospitality. The joy is extended to young travelers, as Gold members can accompany up to three children aged two to 17 into the serene oasis. Furthermore, expedited access through Premium Entry lanes at key airports ensures a seamless journey from curbside to lounge.
4. The Weight of Luxury: Checked Baggage Allowance for Velocity Gold:
One hallmark of Gold status is the elevated baggage allowance that simplifies packing and enhances convenience. On domestic and short international flights, Gold members can check in two 23kg bags in economy and a remarkable 64kg in the opulent embrace of business class. The allure extends internationally, with select partner airlines offering even more generous baggage allocations, amplifying the sense of freedom in your travels.
5. Bonus Points Galore and Beyond: Discovering More Perks:
Embarking on your journey as a Gold member comes with a treasure trove of benefits. The allure of earning 75% more Velocity points on Virgin Australia flights is complemented by the allure of additional points through strategic partnerships. Car rental partners like Hertz, Europcar, and Thrifty offer the opportunity to accumulate points while on the ground. Furthermore, elite status with hotels and car hire companies ensures that the luxuries of your travel experience extend beyond the airport confines.
6. A Seamless Rise to Business Class: Business Class Upgrades for Velocity Gold:
For the discerning traveler seeking unparalleled comfort, Velocity Gold membership paves the way to the world of business class. Utilize your accrued points to savor confirmed upgrades from the moment of booking. This strategic advantage places you in a realm of exclusivity, transcending the ordinary and redefining your in-flight experience.
7. Beyond Expectations: Unveiling More Velocity Gold Perks:
The privileges of Gold membership extend beyond the expected. Priority services encompassing check-in, security screening, and boarding facilitate a seamless and efficient airport experience. The 'Fly Ahead' feature offers flexibility, allowing you to alter your travel plans and catch an earlier flight, should your schedule permit. Furthermore, reserving economy seats for up to four passengers on Virgin Australia domestic flights ensures a stress-free journey for your companions.
8. Charting Your Voyage: The Path Forward to Gold and Beyond:
As you embark on your journey towards Velocity Gold status, envision the world of possibilities that await. The once-distant lands, the transcendent experiences, and the embrace of luxury become attainable milestones. While Gold status brings an array of privileges, it also serves as a stepping stone towards Velocity Platinum, an even loftier realm of exclusivity and rewards.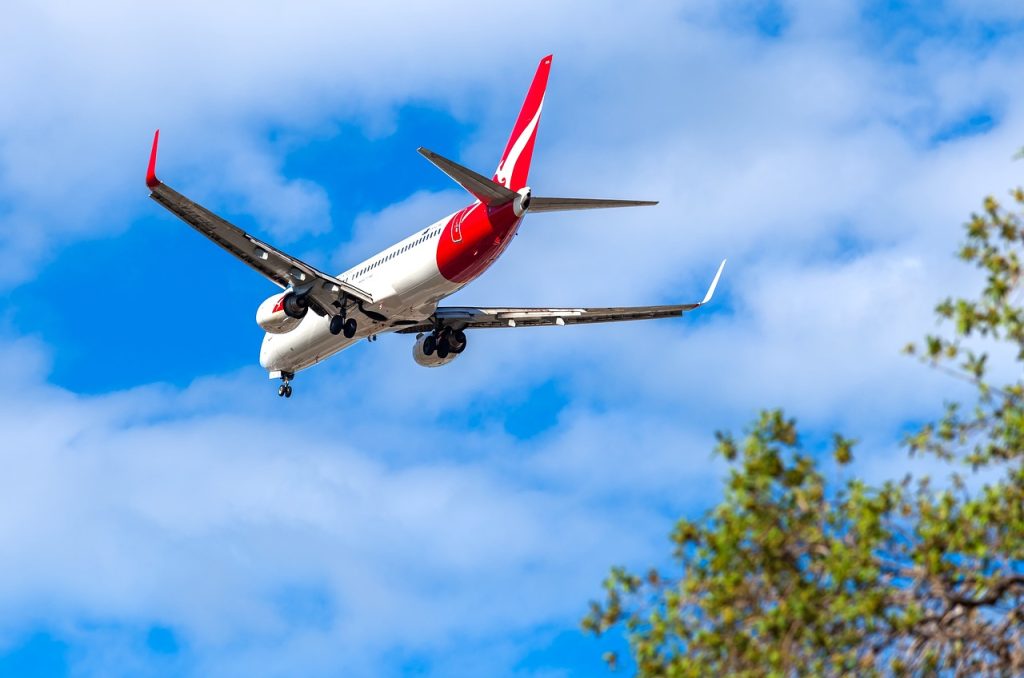 Virgin Australia's Gold frequent flyer status is a portal to a world of opulence, convenience, and indulgence. With meticulous planning, strategic flights, and a commitment to loyalty, you can unlock a realm where each mile traveled brings you closer to unparalleled benefits. From serene lounge retreats to enhanced baggage allowances and business class upgrades, Gold status isn't just a title; it's an embodiment of your dedication to exploration and the seamless art of travel. Embark on this journey, and let the wings of Gold carry you to extraordinary horizons.
For more information visit Virgin Australia's Official Website!
More handpicked deals:
Click here to book:

Hotels
Flights
Airport Tansfers
Car Rentals
Vacation Rentals
Tours & Activities
Please note, all the information on this page is accurate at the time of publication. If you view this deal at a later date, prices and deals may have changed.
ACT FAST AND TAKE ADVANTAGE of deals before they're gone! Remember, the best deals will often disappear within minutes!
All deals are limited and may not be available on all dates.
If you have a question or you need an individual travel deal, please use our
travel forum
.
You want more deals like this?
As a World Traveler Club Gold or Platinum Member you have access to our
PREMIUM CLUB
and our "Deal Scanners" with over 700 amazing travel deals from over 200 travel sites, portals, blogs, and databases.

Sign up for one of our membership plans
and become a premium member of the WORLD TRAVELER CLUB.
Follow and subscribe to
World Traveler Club on Facebook
to remain up to date with our other deals, and
share share share!