Air Canada and Uber partnership is expanding in Canada to include orders from the Grocery and Retail section of the Uber app on May 3.
There is also a monthly bonus of 250 Aeroplan miles for utilizing two select Uber services and quintuple miles for the first grocery or retail delivery by May 31.
You can link your Uber and Aeroplan accounts here.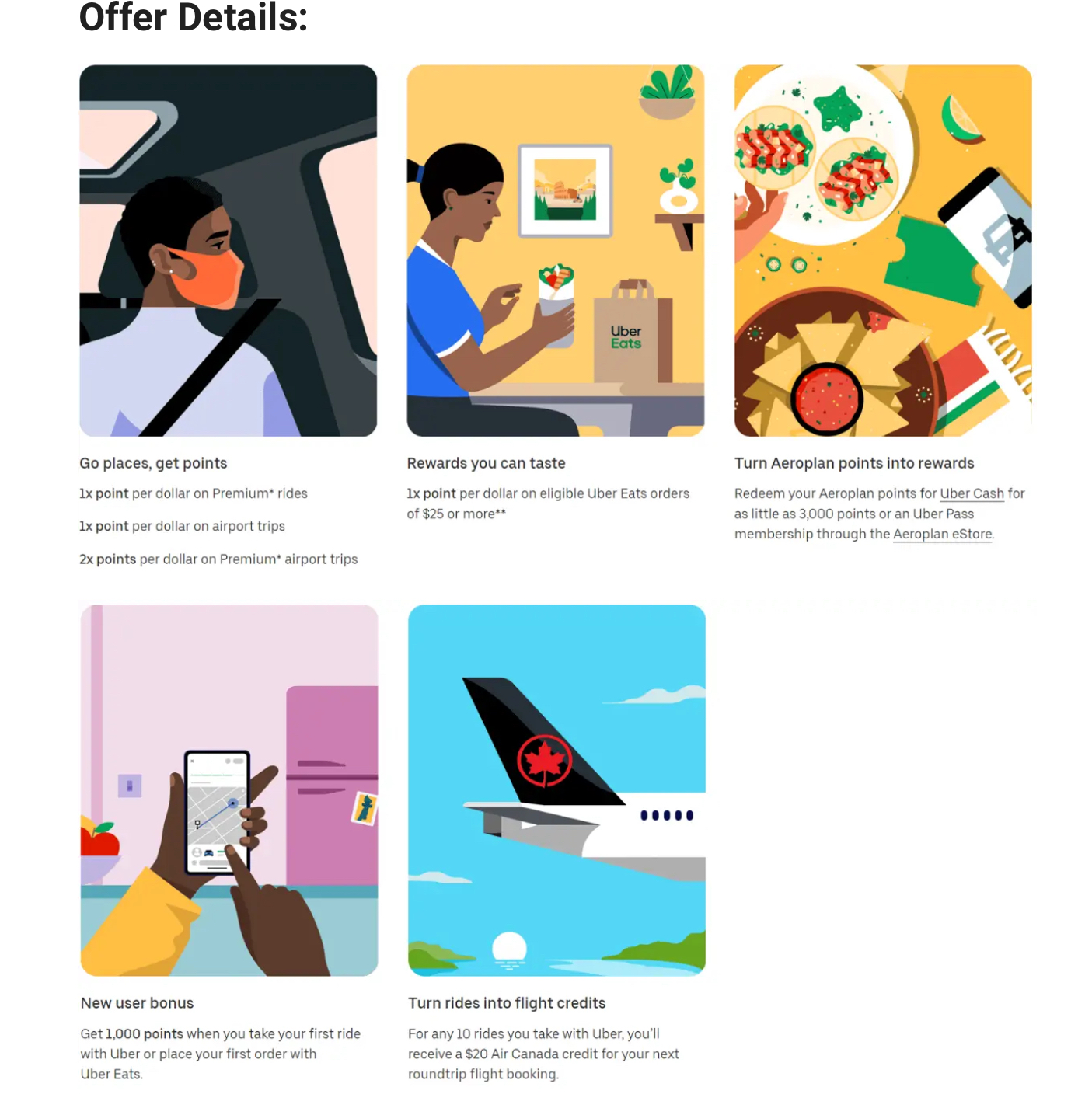 Starting May 3, Aeroplan members can earn 1 Aeroplan point per $1 spent on eligible orders in the Grocery and Retail sections of the Uber Eats app, with no minimum spend required. The launch provides a new way to earn Aeroplan points with national and regional grocers and retailers. In addition, members can take advantage of the following offers after linking their Aeroplan account with their Uber/Uber Eats account in Canada:
Launch offer: 5X Aeroplan points on their next grocery or retail delivery order with Uber Eats from May 3 until May 31;
New 250-point monthly bonus: Members will earn an additional 250 bonus Aeroplan points when completing an eligible ride (premium or airport ride), a restaurant food delivery order of $40* or more, and an eligible order from the Grocery or Retail section through Uber and Uber Eats in the same calendar month, every month – an Uber hat trick!
New eater bonus: 1,000 bonus Aeroplan points when members open their first Uber Eats account, and complete their first eligible order from the Restaurant, Retail, or Grocery sections in the Uber Eats app;
New rider bonus: 1,000 bonus Aeroplan points when members open their first Uber account, and take their first ride with Uber;
Uber cash: Convert Aeroplan points to Uber Cash in the Uber app, from as little as 3,000 points for $25, which can be used towards Uber orders or an Uber One subscription