Please
Login
to create posts and topics.
Cheap Holidays In Slovenia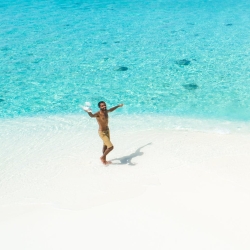 You are planning your cheap holidays In Slovenia and do not know where to visit first? The first place to see is Ljubljana, which has many different attractions that will amaze you. The Metalkova and the Vodnik Square are two popular neighborhoods with a bit of history all its own. If you are into walking more, visit the Ljubljana Castle. You will see the architecture of ancient times that is unbelievable to look at and study. You will find that this area has many different things to see and do. The Dragon Bridge is something to see. You cannot imagine the effort that went into making this bridge.
The Modern Gallery is an art museum that you just have to see. It has some of the finest pieces of artwork around. A favorite and popular place to sit and relax is by the Fountain of Three Carniolan Rivers. A relaxing, soothing sound comes from the fountain. If you are looking something to do with scenery, the Cankerjevo Nabrezie is a great walking area with a scenic view you will want to take some pictures of before you leave. Your cheap holidays to Slovenia might take you to another city called Bled.
Bled is a smaller town with so much to offer. The Bled Castle is something to see with its ancient architecture and historical nature. The walking trail with a view of the waterfall and points of interest are located in Vintgar Gorge. This area is just beautiful to see and explore. Some people just keep coming back for more. If you want to see a church that looks like it is floating on the lake, you need to see the Church of the Assumption. This is an amazing picture to see. Next, you might make a stop in Radovjica to see the Beekeeping Museum. This museum is unique and quite different from any other museum you have every seen.
Next, you can move on to Postojna to see the caves. This attraction will leave you amazed when you see the inside of the caves and wonder how hard it is to preserve the ancient caves that once where home too many in hiding. The Prediama Castle is under a rock overhang and you would think, the rock could crack and fall right down on top of the castle. It is truly amazing to see. After all this traveling and sightseeing, you might want to enjoy a day of golf or take a day to relax by the poolside.
Your cheap holidays in Slovenia will not complete until you enjoy at least one night out on the on the town. There are some very nice bars and cafes to have a few drinks and see how the residents end the day. The night does linger into the wee morning hours, but it is a great time seeing how everyone enjoys the end of the day. You will want to take a midnight walk around the hotel to see the beautiful lights of the city. It is a great place to spend a holiday.
Click for thumbs down.
0
Click for thumbs up.
0