Thai Airways is the national flag carrier airline of Thailand. The airline was founded in 1960 and is headquartered in Bangkok. Thai Airways operates a large network of domestic and international flights to more than 80 destinations across Asia, Europe, Oceania, Africa, and North America.
Thai Airways has a reputation for providing high-quality service to its passengers, including a variety of in-flight meals, entertainment, and amenities. The airline has won numerous awards over the years for its service, including being named the World's Best Airline by Skytrax in 2006.
However, Thai Airways has faced financial difficulties in recent years, and in 2020, the airline filed for bankruptcy due to the impact of the COVID-19 pandemic on the airline industry. The airline has since undergone restructuring and is working to return to profitability.
Thai First Class B747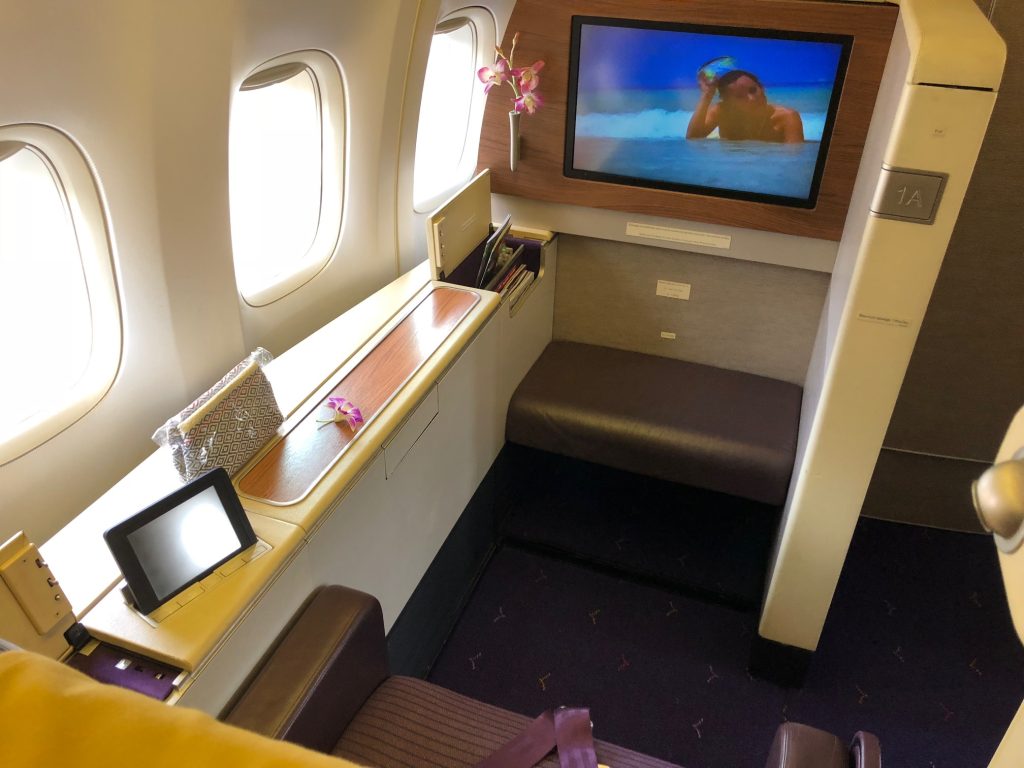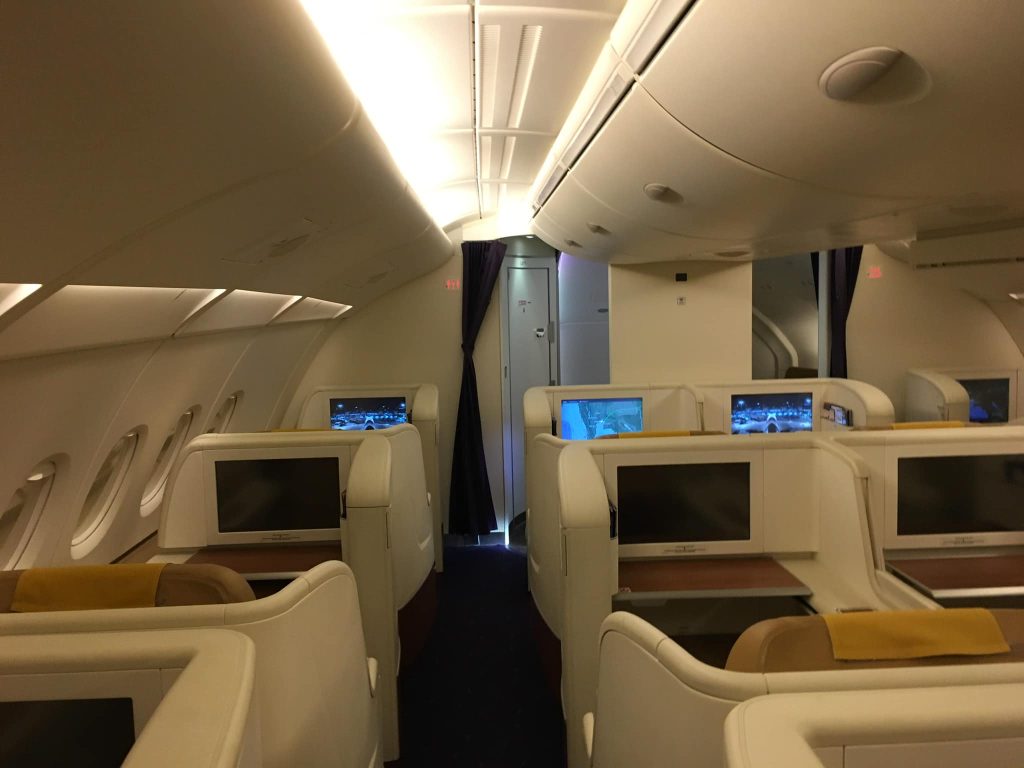 Thai Business Class B777
Thai Airways offers a premium Business Class service on its long-haul flights, which provides passengers with a comfortable and luxurious travel experience.
In Thai Airways Business Class, passengers can enjoy a range of amenities, including spacious seats that recline to a fully flat position for a comfortable sleep, personal screens with a large selection of movies, TV shows, and music, noise-cancelling headphones, and a selection of complimentary drinks and meals, including a fine-dining experience with a choice of Western and Thai cuisine.
Passengers in Thai Airways Business Class also have access to priority check-in, boarding, and baggage handling, as well as access to the airline's premium lounges, where they can enjoy a range of amenities, including gourmet food and beverages, shower facilities, and workstations.
In addition to the in-flight amenities and services, Thai Airways also offers its Business Class passengers a range of pre-flight services, including complimentary limousine transfers, priority security screening, and access to fast-track immigration and customs clearance services.
Overall, Thai Airways Business Class offers a luxurious and comfortable travel experience with a range of amenities and services that are designed to provide passengers with a seamless and relaxing journey.
Book here your Thai Airways flights: