Dominican Republic, Punta Cana!
We found a nice hotel deal for a luxury All-Inclusive Resort in Punta Cana!
At the moment you can book a luxury 5* Beach Resort, with ALL-INCLUSIVE Package (incl. All Drinks & Meals), 6 Days / 5 Nights for only $699 per couple in a JUNIOR SUITE!!
This is 70% Off!!
Example:
Looking to get a healthy dose of adult-only, "suite" fun? No prescriptions are required here, just head down to Punta Cana where you can enjoy luxury on the brilliant white shores of the legendary Playa Bavaro. The great thing about this Resort is that it's not just another beach vacation, if you want some true pampering, you'll find it at the newly-renovated, 17,000-sq-ft s Spa. The spa offers more than 15 treatment suites, a designated wedding party suite and a fully-equipped fitness center
Located on 700 yards of picturesque palm-studded white sand beach in Playa Bavaro, and only 30 minutes from Punta Cana International Airport.This contemporary style beachfront upscale All-inclusive Resort provides you a lofty level of luxury, and the best tropical weather offers you the ideal vacation in perfect harmony.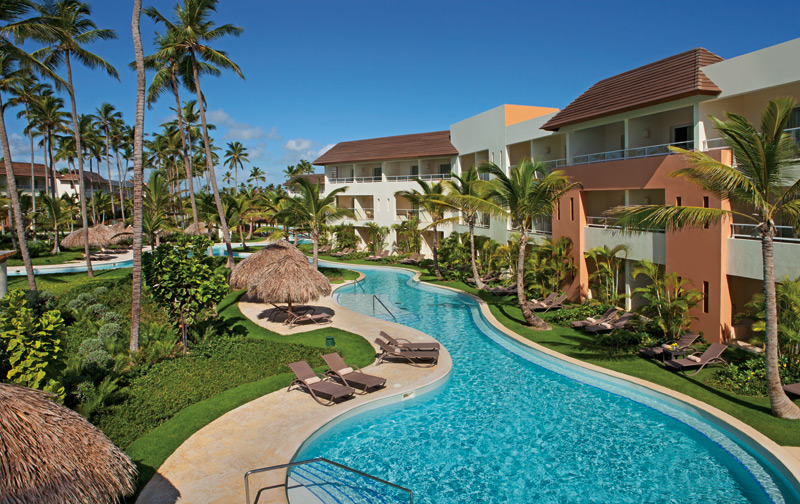 DAILY AND NIGHTLY ENTERTAINMENT
When it comes to entertainment, the Resort offers guest Theme nights, Indoor theatre featuring live shows and nightly entertainment, On-site Casino, Weekly market featuring local hand-crafts and dance the night away at Eclipse night club.
FOR YOUR DINING PLEASURE
There are 12 restaurants, including 3 buffet. 1 beachfront buffet (a la carte for dinner), 5 a la carte and a beach grill. All restaurants opening rotate throughout the week. The number of restaurants open for each meal is dependent upon occupancy levels. No reservations required.
*We can not display the name of this resort because the promotion price presents a value so far below the retail price! (After booking you will get all informations).
Please note, all the information on this page is accurate at the time of publication. If you view this deal at a later date, prices and deals may have changed.
ACT FAST AND TAKE ADVANTAGE of deals before they're gone! Remember, the best deals will often disappear within minutes!
All deals are limited and may not be available on all dates.
Note:
COVID is still ongoing around the world. Please consult with health authorities on guidance and restrictions regarding travel, including COVID-19 testing, proof of vaccination, and possible quarantine requirements. Here you can find the
current entry requirements for most countries.
Follow and subscribe to
World Traveler Club on Facebook
to remain up to date with our other deals, and
share share share!