Around 10 million people from all around the globe travel to incredible Marrakesh every year, and it's easy to understand why so many visitors flock to this major city within the Kingdom of Morocco.
And now we found an incredible hotel deal in this amazing city.
With this deal you can book the highest rated 5-star Riad Utopia Suites & Spa hotel from only US$ 72 per night per suite incl. breakfast. This is 27% Off regular rates.
Utopia Suites are located in central Marrakech, a short walk from the Jamaâ El Fna Square. The residence has a swimming pool and Spa with traditional Moroccan architecture.
Once past the gate Bab Doukala, you enter the medina of Marrakech where is the Riad Utopia Suites Spa. A short walk from the Jamaa El Fna square and its famous souks, opens to you a surprising contrast: a haven of peace and charm blend smoothly amidst the hustle and bustle of Marrakech.
The Riad Utopia Suites & Spa riad in Marrakesh offers two charming and deluxe executive suites, six junior suites charm and luxury, two double bedrooms comfort charm and luxury, Bar with TNT television, a reading room and a dining room with fireplace with wood , overlooking a patio with a pool 8m long. A panoramic terrace overlooking the totality of the medina of Marrakech and offers a magnificent view of the snowy heights of the Atlas of Marrakech.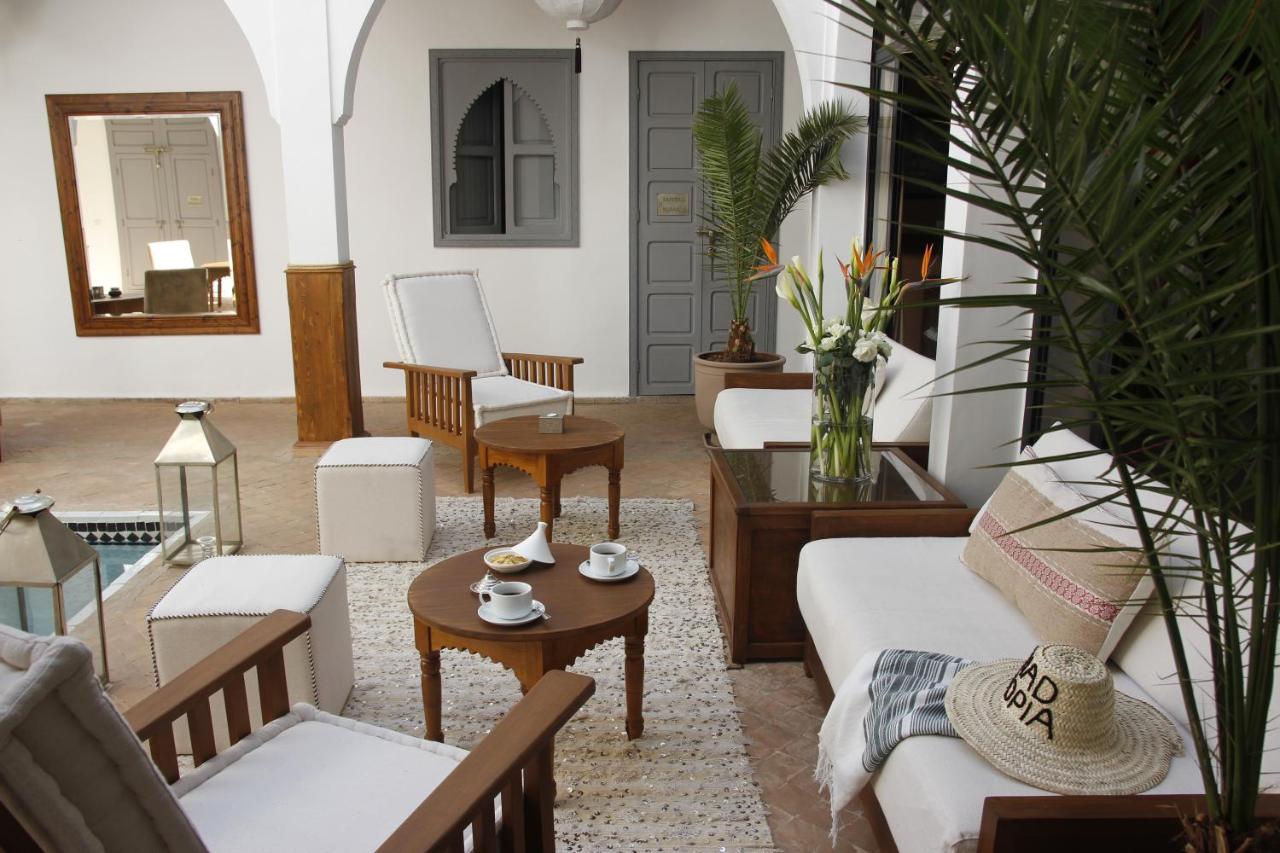 Utopia Suites And Spa is located a short drive from Marrakech International Airport. Guests can enjoy camel riding and quad biking in the desert.
Please note, all the information on this page is accurate at the time of publication. If you view this deal at a later date, prices and deals may have changed.
ACT FAST AND TAKE ADVANTAGE of deals before they're gone! Remember, the best deals will often disappear within minutes!
All deals are limited and may not be available on all dates.
Note:
COVID is still ongoing around the world. Please consult with health authorities on guidance and restrictions regarding travel, including COVID-19 testing, proof of vaccination, and possible quarantine requirements. Here you can find the
current entry requirements for most countries.
Follow and subscribe to
World Traveler Club on Facebook
to remain up to date with our other deals, and
share share share!