Please
Login
to create posts and topics.
How to Pick a Hotel in Las Vegas
When traveling to Las Vegas it is important to check all kinds of different things, including hotels, hiking, recreation and entertainment for the whole family. Las Vegas was for a long time the adults playground. Las Vegas was and is the gambling and drinking capitol of the world, and it was just about as Wild West as you could get in the twentieth century. But in the last 20 years Las Vegas has changed into a large amusement park for the whole family. There is such a wide variety of things to do inside and outside of Las Vegas apart from gambling, that it would be a shame to pass up the opportunity to see some of the beautiful sites around the area.
1) Think location. A hotel that is located directly on the strip will end up being much higher in price than a hotel just off the strip. Really, glamour is nice, but saving a couple of extra hundred dollars in the long run will allow you the opportunity to do some great things that had not been originally accounted for.
2) Outside of Las Vegas are some very nice deserts and mountains. Easy to get to and very close, it is nice to take a break from the gambling and partying to get out and visit a bit of nature. Finding a hotel that is close to the Strip but also close to all the nature reserves is a big bonus that you cannot win at the casino.
3) Las Vegas is huge, and continues to grow, so trying to visit an amusement park on the outskirts from the Strip, may tend to be a bit difficult, so try to aim to be a little farther from all the traffic if you are not just gambling and are doing other fun things.
4) When searching for a place to stay in Las Vegas, you will find that in just about any direction there will be hotels in which to stay, offering a drive of less than 10 minutes to the Strip plus there is free parking at most casinos on the Strip for when you are going to gamble.
These are just a few things to keep in mind when traveling to Las Vegas. If you are traveling with the family, you will want to remember that Las Vegas and Nevada offer excellent hotels and casinos as well as some of the most undisturbed wildlife and nature reserves and fantastic camping in the area.
Click for thumbs down.
0
Click for thumbs up.
1
Joe Traveler has reacted to this post.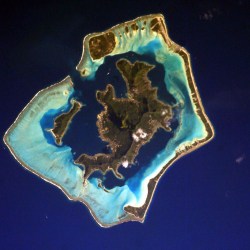 I love las vegas!
Are there any covid19 restrictions?
Click for thumbs down.
0
Click for thumbs up.
0
Best Pools in Las Vegas
Swimming in the summer sun can be a wonderful experience after a long day of shopping and casino play. Most of these pools have hot tubs as well.
Caesar's Palace has a 4.5 acre Garden of the Gods that includes fountains and statuary. They four Roman-styled pools and two jacuzzis.
The Venus pool is top optional, so be sure to check that out. The 2001 Sports Illustrated Swimsuit Issue was shot here so you may have seen it many times.
Mandelay Bay boasts the best pool in Las Vegas. It has a wave pool with actual sand beaches. It is an excellent way to relax and enjoy the evening.
The Hard Rock is the choice for the younger party crowd. It has underwater music, a hair salon, a spa, and swim up blackjack. The poolside cabanas are nice grass shacks and include refrigerators, phones, and misting systems.
The Bellagio has an exceptionally elegant pool area. It has a number of smaller pools and citrus trees that have created a very Mediterranean look. You can even reserve a pool for the evening to come and relax. Invite your friends to join you too.
The Venetian Hotel has several pools that are heated. Also, on the fourth floor of the Venezia tower, they have four more pools. Two of which are jacuzzis and heated. A wonderful place to relax in the summer or winter.
The pool at the Green Valley Ranch Resort is also a winner. It has foliage, a sandy beach, and gambling in the water. Because of its distance from the Strip, it doesn't get as much business. Perhaps the best pool to get wet at, but not swim in is the Mirage Dolphin pool. They have several dolphins you can see and they are working at breeding some more. You can come down and toss a ball to the dolphin and the will bring it back as well as give you a splash just to
get you wet. Playing with a dolphin is enough to make anyones day.
Click for thumbs down.
0
Click for thumbs up.
0