Please
Login
to create posts and topics.
Cheap Holidays In Fiji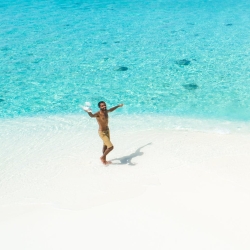 The perfect cheap holidays in Fiji might include planning your itinerary to include a visit to Sigatoka to see the beautiful and adventurous Naihehe Caves. These caves are something to see as they show the history of the area because they were the Korovusolo fortress. In the same area, you will find the best beach, you have ever seen. Natadola Beach has shade trees, the whitest sands and if you want to take a horseback ride on the beach, the horses are gentle and well trained, children and adults will find this a great way to spend the day.
After a couple days in Sigatoka, you might take a ride to Nadi to see the Sri Siva Subramaniya Temple. This religious site is amazing and the architecture is just beautiful. Then it is off to Suva for The Fiji Museum with exhibits dating back over three thousand years. This is the oldest museum around the South Pacific. A favorite in Suva is the flea market called the Suva Municipal Market. This is a festive area and they have something for everyone to enjoy. Of course, you cannot forget the Parliament with its government building with an orange color. The Albert Park is another place to see before moving on to the other areas of Fiji.
Your cheap holidays to Fiji are just getting exciting. You can visit the Garden of the Sleeping Giant in Nausori. This is amazing to see. There are so many orchids, over two thousand types and was originally started by Perry Mason star Raymond Burr. This place is amazing and it shows his much devoted love and attention to orchids. As you might remember, he was a man who loved to give orchids on his television shows. You do not want to miss this attraction in Fiji.
After a few days of this area of Fiji, you might enjoy your cheap holidays in Fiji by visiting Taveuni Island. The Bouma National Heritage Park is a great place to visit and walk around the rainforest. You can hike or do some swimming. Yes, the water is safe to swim. You will not see any creatures popping out. The Lavena Costal Walk is a true nature trail that shows you the wild side of the island area as well as the black sands and awesome forests. You are going to enjoy spending a few days here.
The one place your cheap holidays in Fiji take you is the Taveuni Island's beautiful Tavoro Waterfalls. You can spend the entire day in this part of the world and have peace and tranquility. The three different waterfalls have different levels of altitude and are so beautiful to watch all day. After you have had your fill of daytime activities, sit and relax with a drink from one of the local club and lounges. You will find the tropical drinks are superb, but hold it down to just a few. You want to enjoy the outdoors the next day while enjoying your cheap holidays in Fiji.
Click for thumbs down.
0
Click for thumbs up.
0