Please
Login
to create posts and topics.
4 Most Beautiful Spots In Costa Rica
Abhijeet Johri
@abhijeet-johri
A country brimming with biodiversity, stunning cloud forests, untouched beaches along the Caribbean and Pacific coasts, majestic active volcanoes and breathtaking river valleys, it's understandable why thousands of visitors flock to Costa Rica every year to experience some of the most beautiful natural wonders of the world. Here are 5 of the most breathtaking spots you should visit in the wonderful Central American country.
Poás Volcano National Park
Poás Volcano National Park is considered to be one of the most astonishing places in Costa Rica, and it's certainly easy to see why. Home to an active volcano that sits above 14,000 acres of parkland, the crater remains a powerful symbol of the geothermal forces that once formed the country's landscape that we recognize today. The most recent major eruption took place in 1910, when the volcano committed immense columns of smoke and millions of tons of ash into the atmosphere.
La Fortuna Waterfall
The La Fortuna Waterfall can be found in a rainforest near the edge of the majestic Arenal Volcano, which can be reached by an hour long walk from downtown Fortuna. Those determined enough to brave the hike down the canyon will be truly rewarded by one of the most stunning waterfalls in the country. Dropping a colossal 75 meters, the fall is fed by the Arenal River that meanders through the surrounding mountain range before plummeting into a pool of clear blue water.
Corcovado National Park
Corcovado National Park is Costa Rica's largest park and is greatly considered the crown jewel of the extensive national park system. Encompassing a huge area of over 400 square kilometers, it is a popular area with ecologists, as well as enthusiastic travelers yearning to discover what the coastline and the tropical rainforest has to offer. In particular, many are attracted to the phenomenal range of wildlife calling this park home — particularly notable are the small populations of American crocodiles, anteaters, two-toed and three-toed sloths and jaguars. Unsurprisingly, on numerous occasions, the National Geographic has called Corcovado 'the most biologically intense place on Earth in terms of biodiversity.'
The Guanacaste Beaches
The Guanacaste Beaches are the ultimate tropical paradises in Costa Rica, offering a perfect combination of lush scenery, pristine beaches and clear waters that are perfect for fishing, swimming, diving and surfing. Spanning the northwestern point of the country, there are many places to choose from — yet, when in doubt, a commendable choice would be Tamarindo, a prime spot for all of the above, but also worth visiting as one of the major nesting areas for Leatherback turtles. The endangered creatures take over the beach from November to April, digging their nest up to one meter deep, laying their eggs, before returning to the sea.
Click for thumbs down.
0
Click for thumbs up.
0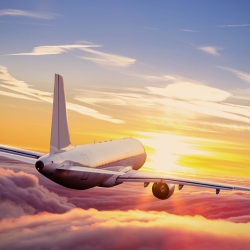 Chance Arnoldussen
@chancearn
Choose an island.
Culture-shock. That is bound to happen if you don't do your research beforehand. One thing you should remember about the Caribbean is that it has a culture that is as widely diverse as its people. So take this Caribbean travel tip: read up on the culture and people for the places you will travel.
Click for thumbs down.
0
Click for thumbs up.
0
Click for thumbs down.
0
Click for thumbs up.
1
Joerg1 has reacted to this post.