World Traveler Club members, another great opportunity to fly for less to Paris!
You can grab Economy Flights from Boston to Paris, France from only 372 (round-trip) with Play.
Paris is the capital and most populous city of France. Paris has been one of the world's major centres of finance, commerce, fashion and gastronomy. Also for its leading role in the arts and sciences.Paris is especially known for its museums and architectural landmarks: the Louvre, the Musee d´Orsay. Also visit the Arc de Triomphe on the Cahmps Elysees and the hill of Montmartre with its artistic history and its Basilica of Sacre-Coeur.
Travel dates:
Available from March until December. (Except Summer)
Sample: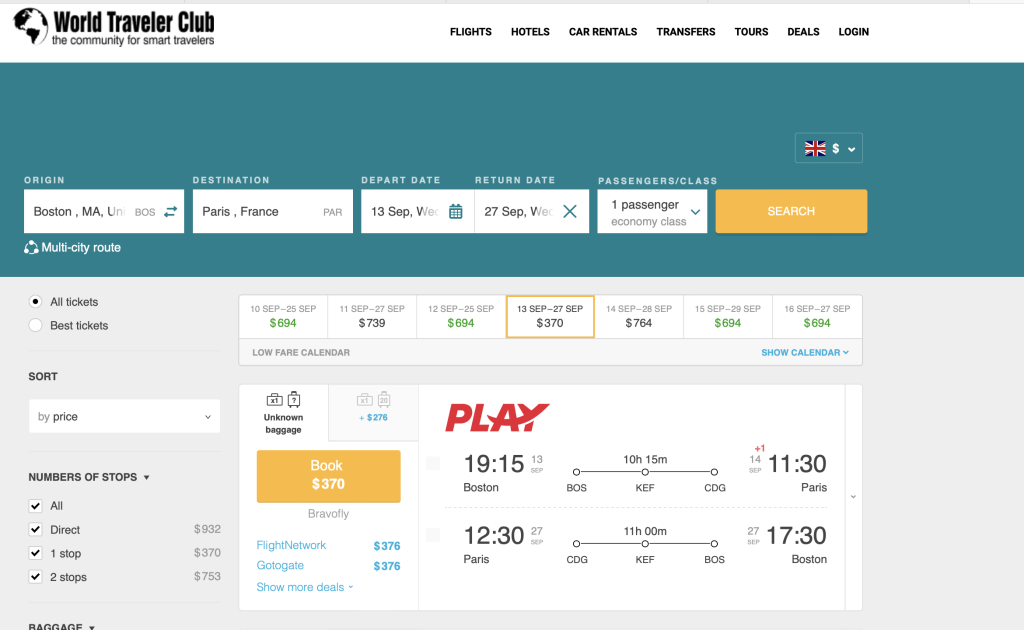 Please note, all the information on this page is accurate at the time of publication. If you view this deal at a later date, prices and deals may have changed.
ACT FAST AND TAKE ADVANTAGE of deals before they're gone! Remember, the best deals will often disappear within minutes!
All deals are limited and may not be available on all dates.
Note:
COVID is still ongoing around the world. Please consult with health authorities on guidance and restrictions regarding travel, including COVID-19 testing, proof of vaccination, and possible quarantine requirements. Here you can find the
current entry requirements for most countries.
Follow and subscribe to
World Traveler Club on Facebook
to remain up to date with our other deals, and
share share share!